Reading Recommendations from Fort Collins Family Therapists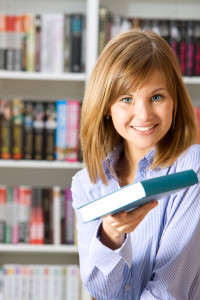 At Mitch Tacy Family Law Attorney & Mediator we asked a few local mental health professionals to give visitors to this web site some good reading ideas to help you through this difficult time-most of these books are available at your local library.
Connecting With Your Kids: Important Information on Parenting Time in Colorado
Jane A. Irvine M.A.
Michael J. Davis recommends:
Divorce Poison: How to Protect Your Family from Bad-mouthing and Brainwashing  by Dr. Richard A. Warshak
The Truth About Children and Divorce: Dealing with the Emotions So You and Your Children Can Thrive by Robert Emery
Rebecca Giffin recommends:
Raising the Kid You Love With the Ex You Hate  by Edward Farber
The Switching Hour: Kids of Divorce Say Good-bye Again by Evon O. Flesberg
Kathy Lees recommends:
Parenting with Love and Logic by Foster Cline and Jim Fay 
Mom's House, Dad's House: Making two homes for your child by Isolina Ricci Ph.D.
Custody Chaos, Personal Peace: Sharing Custody with an Ex Who is Driving You Crazy by Jeffrey P. Wittman 
Codependent No More: How to Stop Controlling Others and Start Caring for Yourself  by Melody Beattie
Jill Cantor Lee recommends:
We're Still Family: What Grown Children Have to Say About Their Parents' Divorce  by Constance Ahrons
Joint Custody with a Jerk: Raising a Child with an Uncooperative Ex- A Hands-on, Practical Guide to Communicating with a Difficult Ex-Spouse
by Julie Ross and Judy Corcoran
Abbey Schneider recommends:
The Happiness Trap: How to Stop Struggling and Start Living: by Russ Harris and Steven Hayes
Hold Me Tight: Seven Conversations for a Lifetime of Love by Sue Johnson
The Seven Principles for Making Marriage Work
I Love You Rituals  by Becky A. Bailey
This is a great quick read on the effects of divorce on kids based on their age:
http://www.growingupgreat.com/html/handouts/divorce.htm
Fort Collins marriage and family therapist Jean McBride has written a book, Talking to Children About Divorce, that is filled with helpful advice from a divorce expert including 10 tips to maintain Co-parenting success and promote health, happy, well adjusted children. Ms. McBride offers Court-ordered parenting classes on Rebuilding When Your Relationship Ends found here www.coloradocenterforlifechanges.com
Have a book recommendation? Call Dorian Ryan 970-214-8840.
Mitch Tacy Family Law Attorney & Mediator
155 E. Boardwalk Drive, Suite 464, Fort Collins, CO  80525
1635 Foxtrail Drive, Suite 356, Loveland, CO  80538
www.tacylaw.com